Kay Lenz: Born on March 4, 1953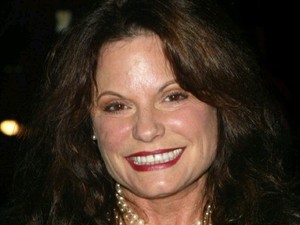 Kay Lenz was born in Los Angeles, California, She began working as a child actress appearing in countless TV shows in the 1960's such as The Andy Griffith Show (under the name Kay Ann Kemper). She made her first Film appearance in the movie American Graffiti at the age of 19.
Kay received her first major recognition with her leading role as the free spirit who captivates William Holden in Breezy, one of Clint Eastwood's earliest successful films.
Most baby boomers will remember her numerous appearences in TV series' such as The Streets of San Francisco, McCloud, MacGyver, Gunsmoke, Petrocelli and Cannon. But it was White Line Fever opposite fellow successful child actor Jan Michael Vincent in a lead role (1975) that most of us remember a "grown up" Kay Lenz on the big screen. Kay was also queen of the mini-series in the mid 1970's cast in a lead role in Rich Man, Poor Man in 1976, and Rich Man, Poor Man Book II (1976).
Kay won an Emmy in 1989 for Midnight Caller.
Most recently Kay has remained busy acting in at least one series show per year begining in 1997 with roles in House (2007), NCIS (2008), Cold Case (2009), The Closer (2010), and Southland (2011)
Kay Lenz Movie and Television Publicity Photo Archives
*Had the pleasure of meeting this wonderful actress for which many young boys in the 70's had their first crush – in of all places "Divorce Court" ironically on Valentines day in the mid 1980's waiting for a final ruling. A wonderful 10 minutes in an otherwise sad day.