Andrew Shirley (Switchfoot): Born April 3, 1974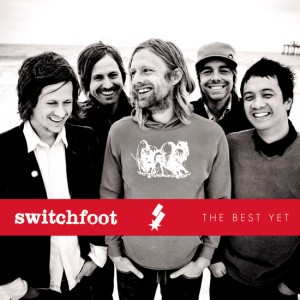 Andrew (Drew) Phillip Shirley (born April 3, 1974) is a guitarist and member of the alternative rock band Switchfoot.
Easily one of the top 10 Christian-Rock bands of the last 10 years Switchfoot can be traced back to San Diego, California  when Jonathan Foreman and his brother Tim along with Chad Butler connected while surfing.   Though they all had a love of surfing, Music was a major component in their bond.   Competing in national surf  events on weekends & earning some money with product endorsements –  They decided to form a band  with Jonathan on guitar and vocals,  Butler on drums and Tim on bass.   They then chose the surf term "Switchfoot"  then hit the proverbial garage while they practiced and searched out their music style.
Their first album was released in 1997  "The Legend  Of Chin"     Followed by their 2nd album 2 years later   "New Way To Be Human", which reached  #21 on the  Christian Albums charts.    Jerome Fontamillas joined Switchfoot as Keyboardist in 2000 for the band's third album "Learning To Breathe",  Followed by  "The Beautiful Letdown",  which reached # 3  on the Christian music charts and peaking at #16 on the  Billboard 200,    "Meant To Live" broke out of the christian charts and reached  #5 on The Modern Rock chart and cracked the top 20 of The Billboard Hot 100; their next single, "Dare You To Move", reached  #17  while also hitting the  top 10 of The Modern Rock Tracks.
Drew Shirley joined the band in  2005 when they expanded just prior to releasing    "Nothing Is Sound"  which quickly reached  the #1 spot on the Top Christian Albums chart and peaked at #3 on Billboard's  Top 200 chart.
<br />