Doug Fieger: Born August 20, (1952-2010)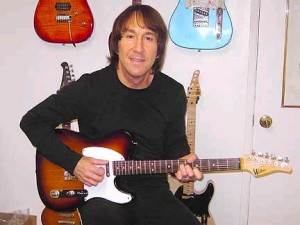 Fieger's hit song in 1979 called "Sharona" was a track about one of Fieger's real-life girlfriends.
In one of Doug Fieger's last interviews in January, the singer seemed to be at peace when he spoke to the Detroit News:
"Everybody knows they're going sooner or later. I don't know any better than anyone else when I'm going. I've had 10 great lives. And I expect to have some more. I don't feel cheated in any way, shape or form."
If you were wondering if Geoffrey Fieger, the Progressive/Libertarian defense lawyer with the long hair who defended Kevorkian and can be seen weekly on msnbc, fox,   etc. was related… Yes. He's Doug's older brother and the resemblance is undeniable.
Doug Fieger: August 20, 1952 – February 14, 2010